Roller Regrinds
Many rolls can have their surfaces reconditioned, in order to extend the service life of the roll between recovering. Roller Regrind services enable the end user to save on the costs of their roller maintenance as well as decrease the amount of time that a roller is outside their facility.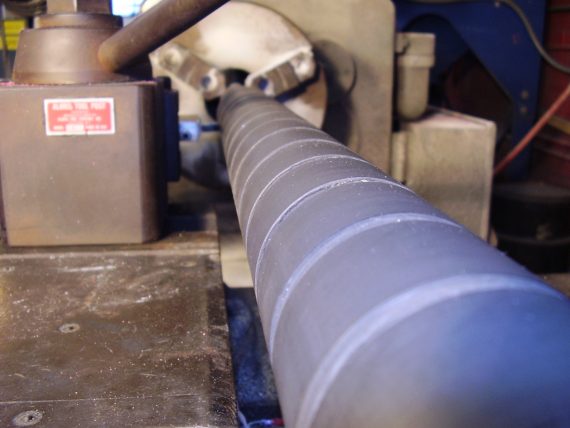 Grinding and Grooving
Computer-controlled equipment and specialized tooling allow Pinnacle Roller to offer a full array of geometric crowning profiles, tapers, and grooving patterns. Shown below are some of the common grinding and grooving patterns that Pinnacle can handle. A wide range of customized and high-precision grooving services can also be accommodated to suit any unique application.
Some standard grinding/grooving patterns within our capacities are: Straight Taper, Horizontal Ruling Grooves, Step & Plunge Grooves, Helical / Diamond Grooves, Parabolic Crown, Herringbone Grooves, Chevron Grooves, Spreader Grooves. A CNC Grinding & Routing Lathe also enables us to generate any kind of custom profile or grooving pattern.